VAM 501

:

ANKARA/ CAPPADOCIA / ADANA / ANTAKYA / ADIYAMAN /URFA
DAY 1: ANKARA / CAPPADOCIA
Tour starts in the morning from the hotel or from the airport. Visit the Hittite Museum and Mausoleum of Atatürk. After lunch drive to Cappadocia, dinner & overnight (L,D).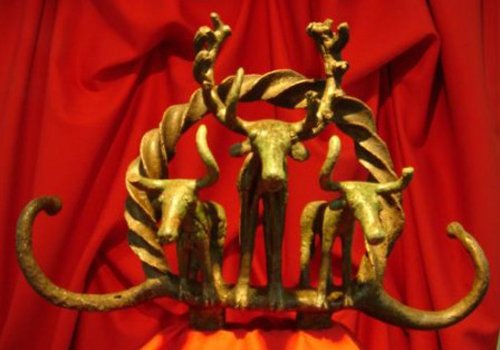 DAY 2: CAPPADOCIA
Breakfast at the hotel, morning visit to the underground city of Kaymaklı & Citadel of Uçhisar. After lunch continue with the valley of "Göreme" & open air museum. The last sites will be Paşabağ valley and Avanos. Return to hotel for dinner & overnight (B,L,D).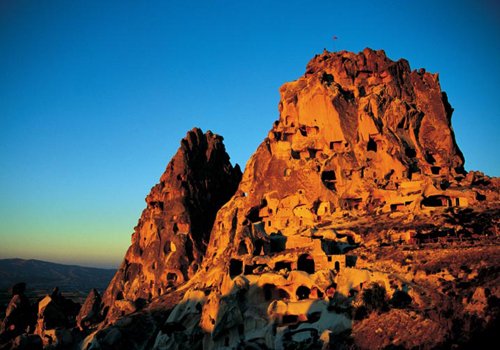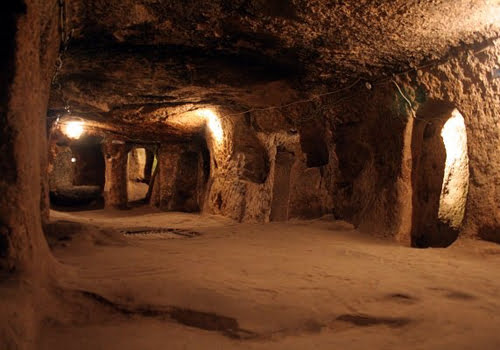 DAY 3: CAPPADOCIA / ADANA
Breakfast and visit to underground city of Kaymaklı or Derinkuyu; excavated for the Christian communuties, with a depth of 12 stories under the ground. Drive to Tarsus, the birth place of Sainth Paul. In the prechristianity period, Tarsus was known as the place where Cleopatra tempted Marc Antonius after his victory in Philip when he ordered to get the Egiptian queen Tolemita to punish her because of her help to Caslo when the engineers of the antic Tarsus opened a passage way in between the Nord Mountains till the cilician doors, they created one of the most historical mountained routes of all the times. Till then the armies and the merchants used this passage way. Persians with their 100.000 people and later on Alexander the Great passed through here. Alexander the Great was almost loosing his life while he was swimming in the freezing waters of the Cyndus River. Arrive to Tarsus and visit to the well of Saint Paul and the Cleopatra Gate. Lunch in Tarsus and drive to Adana.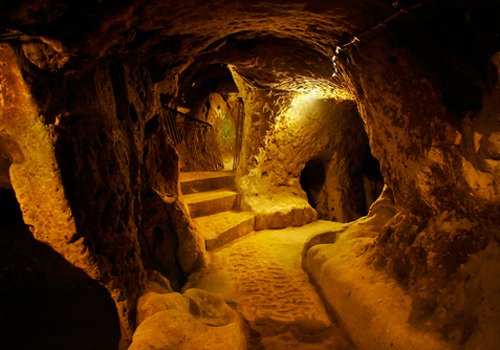 DAY 4: ADANA / ANTAKYA
Breakfast and departure to Antakya, the biblical city called Antochia, situated in the Asi (Orantes) River in the fertile plain sorrounded with the high mountains. This is the city where the word "christian" was used for the first time. Its museum has one of the richest Roman mozaic collection of the world. The major part of the fantastic stone paintings were found during the excavations in Antakya and around Daphne. Outside the city there is the cave of Saint Peter the church which is constructed in cave where the aposteles gave their first preach and where the Christian community settled down. Dinner and overnight.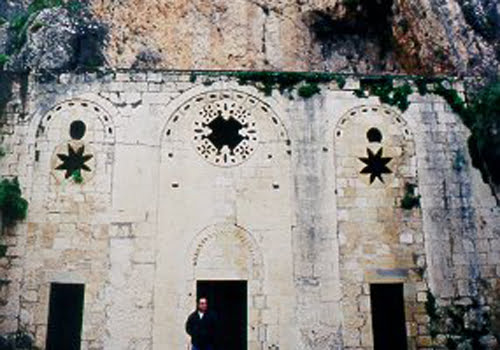 DAY 5: ANTAKYA / ADIYAMAN
Breakfast and departure to Adıyaman, visit the mount Nemrut to see the tumulo of the King Antiochus of commanege the special tomb which is known with its gigantic statues, the heads spread arround and reflecting the charming periods of past.
DAY 6: ADIYAMAN / URFA
Breakfast and departure to Urfa, the antic city of Probhets, one of them is Abraham. Visit Halil-Rahman Mosque situated together with a special poll where the sacred carps are living. Lunch and drive to Harran visiting the biblical place which has the bases of one of the first universities of the world. Dinner and overnight.

DAY 7: URFA – TRANSFER
Breakfast and transfer to the airport for the regular flight to İstanbul.
DEPARTURES: ONLY ON PRIVATE BASIS
FLIGHTS : ARR- ANKARA TK 2108 - DEP- URFA APT A.M.FLIGHT